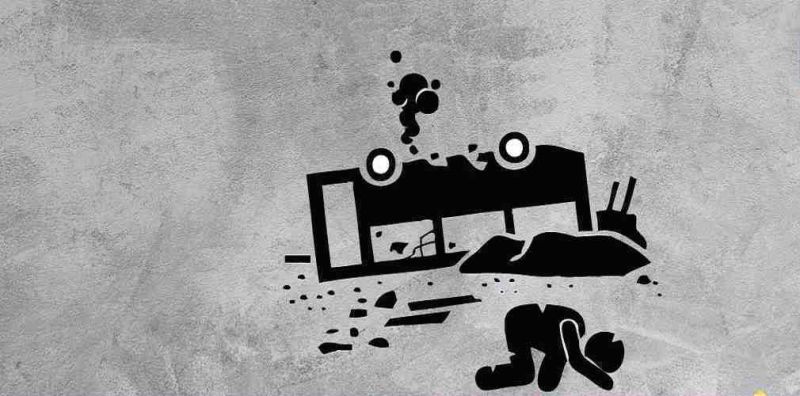 A college student was killed when a cement-laden truck crushed his motorcycle in front of Muskan Motor Shop in North Kashipur area under Fatullah police station in Narayanganj on Friday at about 1:30pm.

The deceased was identified as Asif Iqbal Hridoy, son of late Tofazzal Hossain Pintu of Katakhali area in Munshiganj Sadar upazila. He used to be an honor's third year student at the Zoology department of Government Haraganga College of Munshiganj.
Md Sabbir, who was on the motorcycle with Asif, was critically injured, reports UNB.
According to the police, Asif's motorcycle first ran into the extended wall of Muskan Motors, and fell on the road. Asif died on the spot when a truck of Shah Cement factory ran over his body from behind.
According to Shohag Chowdhury, a Sub-inspector of Fatullah Model Police Station, the truck has been seized and its driver has been detained.
"Asif's body has been sent to the Narayanganj Sadar Hospital for an autopsy. Besides, legal procedures are also underway," said Shohag.