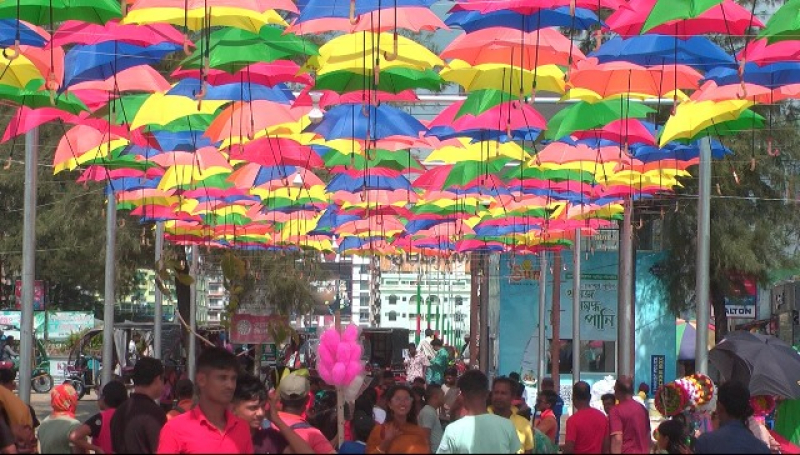 Coxs Bazar beach carnival and tourism fair from Wednesday.

Dhaka, Sept 27 -In an effort to promote local tourism, a weeklong beach carnival and tourism fair is set to start today.

The local administration has taken all preparations to inaugurate the carnival that will continue till October 3.
Hotels and motels in Cox's Bazar are ready to welcome local and foreign tourists.
Rooms of hotels and motels are booked ahead of the tourism fair.
Abu Morshed Chowdhury, president of Chamber of Commerce and Industry in Cox's Bazar, said the fair can positively brand local tourism.
Muhammad Shaheen Imran, deputy commissioner of Cox's Bazar district, said different programmes including circus, beach bike rally, cultural programmes, fireworks, road show, seminar, kite festival, magic show, fire spinning, surfing, beach marathon, beach volleyball and concert will be held during the weeklong fair.
Popular band Chirkutt, as well as artistes from Sunamganj, Kushtia, Sylhet, Kurigram and Mymensingh will arrive to perform at the carnival.
Young dancers from Bandarban, Khagrachhari and Rangamati, and the Rakhaine community from Cox's Bazar will also participate in the fair.
A number of stalls have been set up at Laboni Point and other beach points.
Hotels and motels in Cox's Bazar have offered up to 60 percent discount on the occasion. - UNB