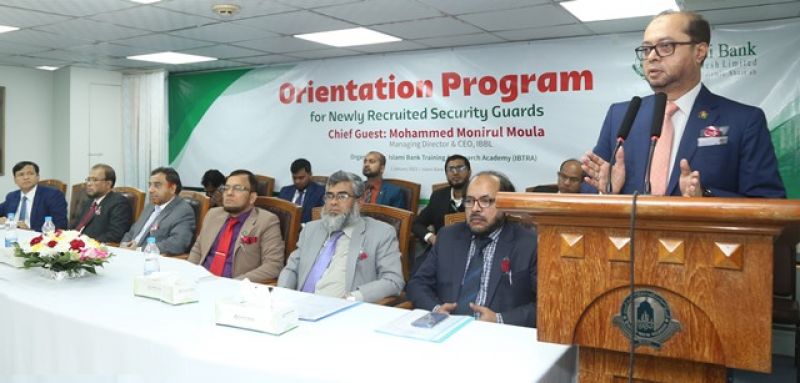 IBBL Security staff orientation

Islami Bank Bangladesh Limited organized an orientation program for newly recruited Security Guards at Islami Bank Tower on 1 December 2023, Saturday.

Mohammed Monirul Moula, Managing Director and CEO of the Bank was present in the program as chief guest. Presided over by S.M. Rabiul Hassan, Principal, Islami Bank Training and Research Academy (IBTRA), Muhammad Qaisar Ali, Md. Omar Faruk Khan and J Q M Habibullah, FCS, Additional Managing Directors and Md. Mostafizur Rahman Siddiquee, Chief Human Resources Officer addressed the program as special guest. NSM Rezaur Rahman, Executive Vice President addressed the welcome speech. Executives and Officials of Head office along with newly recruited security guards attended the program.