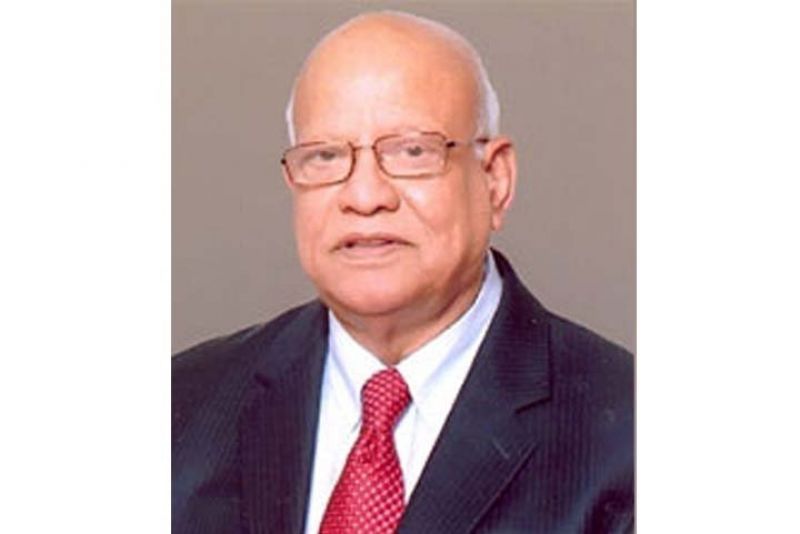 AMA Muhith

Bangladesh Environment Network (BEN) expresses its deep grief at the passing away of Mr. AMA Muhith, a legendary figure of Bangladesh. He made significant contributions in different areas of the nation's life. He served as Bangladesh's finance minister for about a decade and as Secretary of the ministry before that. He was one of the officers of the Pakistan embassy in Washington DC who defected to the side of Bangladesh during the Liberation War in 1971. Mr. Muhith was an important figure in the country's socio-cultural scene, making significant contributions through his many books and other writings. 

Alongside his contributions in other areas, Mr. Muhith played a crucial role in the environment movement of Bangladesh. He was one of the civil society leaders who saw, early on, the danger of environmental degradation and realized the necessity of civic initiatives for preventing it. He led the civil society group, called POROSH (Poribesh Rokkha Shopoth), formed in late 1990s for protection of the environment. When BEN (formed in 1998) approached POROSH with the proposal of holding a comprehensive conference for discussion of Bangladesh's environmental problems and thereby bringing the pro-environment forces of the country together, Mr. Muhith supported it enthusiastically. It is this cooperation between BEN and POROSH, extended later to include Coalition of Environmental NGOs (CEN) and Bangladesh University for Engineering and Technology (BUET) and about fifty other pro-environment organizations that led to the holding of the 1st International Conference on Bangladesh Environment (ICBEN-1), held on January 13-14, 2000. This highly successful conference led to the formation of Bangladesh Poribesh Andolon (BAPA) in July of that year, with Mr. Muhith as the president. He led the organization successfully during its initial years before handing over the baton to Prof. Jamilur Reza Choudhury. Mr. Muhith thus set an example for other civil society members of not staying aloof and rather of getting engaged in the struggle for environmental protection that has now become an overriding concern for Bangladesh.  
Mr. Muhith had a full, successful, productive life. As we mourn, we celebrate his contributions, in particular those made in protecting the environment. We send our sincere condolences to friends and family members of Mr. Muhith and assure them that the environment movement of Bangladesh will always remember him.   
BEN Editor