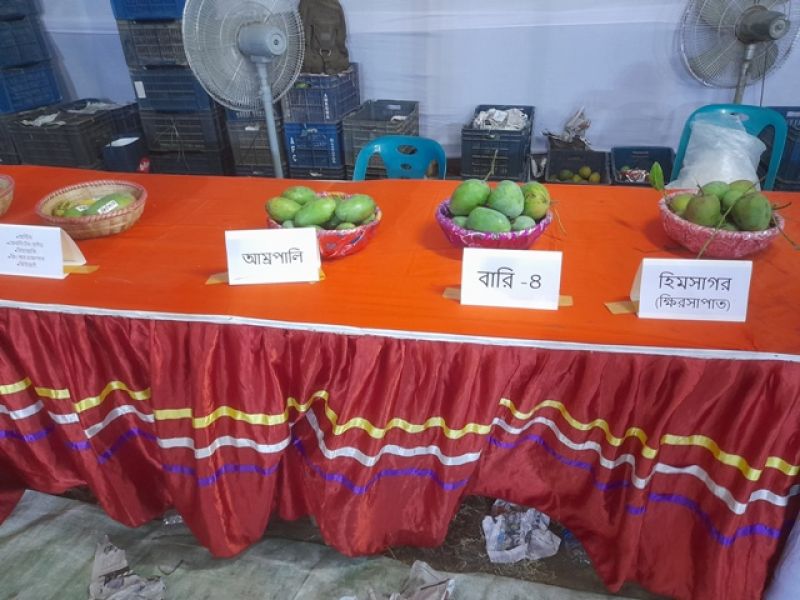 Mango Fair at Khamar Bari.

A three-day exhibition of Mangoes from the district of Naogaon at Khamar Bari (Department of Agricultural Extension), Farmgate Dhaka which began on June 24 may not function on June 26, the third day because most of the fruits brought to the fair have been sold by day two.

Organisers of the fair said on Saturday there is no rationale of continuing the fair on Sunday. If we do not have mangoes to sell what's the use of bearing the cost of holding the fair for another day. The fair has been organized under a pendal between the BAEC and the Krishibid auditorium.
More than a dozen varieties of mangoes produced in Naogaon were put on sale at the fair which was meant to brand mangoes of the district, the organizers said.
Saifan Bin Rejwan, Mirpur, Dhaka