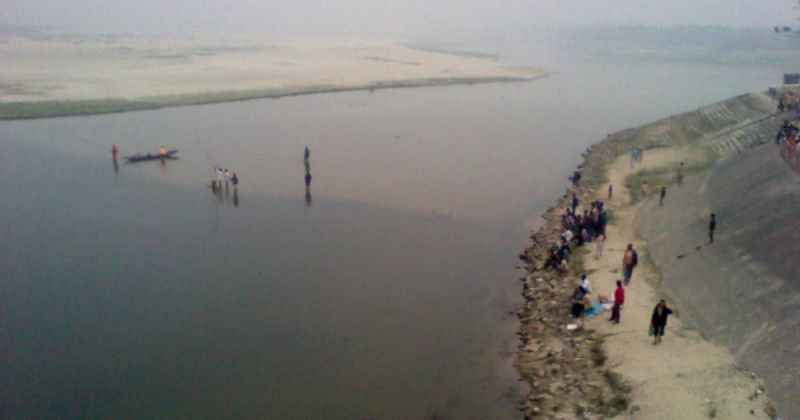 Boat capsizes in Karatoa River - 15 killed 25 missinhg

Panchagarh, Sept 25 -The death toll from the engine boat capsize in the Karatoya River rose to 24 on Sunday with the recovery of nine more bodies from the river, said police.

Fifteen bodies were recovered earlier in the day after the engine-run trawler packed with 60-70 passengers capsized in the Karatoya River in Boda upazila, said police. Eight children and 12 women were among the dead.
As the search for the missing passengers continued, divers from the fire service and local people retrieved nine more bodies from the river around 3:30 pm, said SM Sirajul Huda, superintendent of Panchagarh Police
The identities of the deceased could not be known immediately. Of the 24 victims, 22 belonged to the Hindu Community.
Police suspect that at least 10 people still remain missing from the trawler capsize. The search for the missing was underway. Many swam to safety.
The trawler carrying 60-70 passengers including women and children sank in the middle of the river while heading towards Badheshwar temple on the occasion of Mayalaya from Auliar ghat around 2:30 pm, said SP Sirajul.
Divers from three firefighting units are still conducting the rescue operation till the filing of this report around 8 pm.
The trawler capsized in the river as the boat was overcrowded.
Zahurul Islam, deputy commissioner said Tk 1 lakh will be given to the family members of the deceased while Tk 20,000 will be provided for cremation process. - UNB