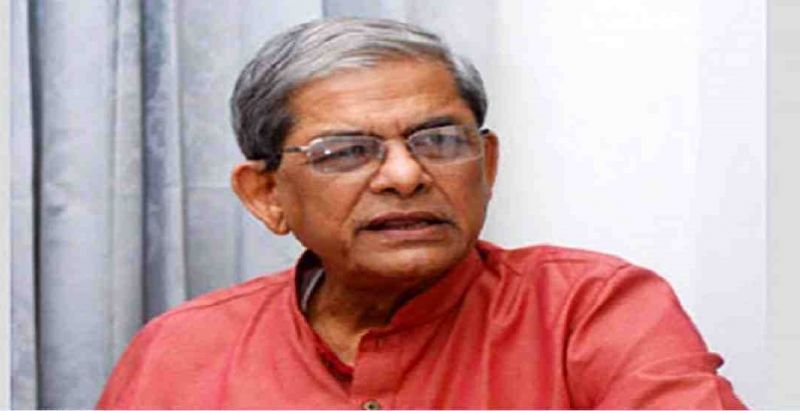 BNP Secretray General Mirza Fakhrul Islam Alamgir on Wednesday claimed that two leaders of their party's student wing Jatiyatabadi Chhatra Dal were killed and over 100 others injured in attack by police when bullets were fired in front of their party's Nayapaltan central office.

Besides, he said, around 600 BNP leaders and activists, including party's senior Joint Secretary General Ruhul Kabir Rizvi, Dhaka south city unit connvener Abdus Salam and north city unit convene Amanullah Aman, were 'brutely" arrested from the party office and the Nayapaltan area during a police raid.
Fakhrul, who took position on the footpath in front of the BNP office around 4:40pm after being failed to enter the office during a police raid, talked ti reporters before leaving the area around 8pm.
The BNP leader was seen sitting on the footpath in front of the BNP office dejectedly, while watching helplessly how other party leaders were being arrested from inside the office, reports UNB.